Quality Gear - Kodiak Bear Essentials Kit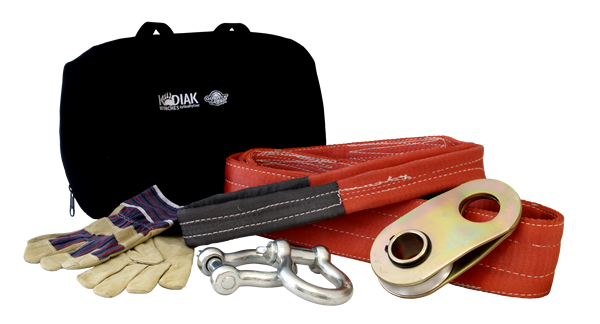 The Kodiak Bear Essentials Winch Kit is a great accessory for you new or older winch. The Kit comes with a high quality Tree Saver Strap so you don't damage any trees you need to use to pull yourself out of the mud, 2 shackles, gloves a mounting bracket, roller fairlead, a pulley block and a high quality winch bag to keep your winch kit together and organized.
The Kit Comes With:
Quality Gear Winch Bag
Mounting Bracket
Roller Fairlead
Tree Saver Strap
Winch Gloves
2 Shackles
Pulley Block


Parts listed are not necessarily manufactured by the original equipment manufacturer and any reference to the trademarks or part numbers of others are for cross reference informational purposes only.